Send Inquiry
Industrial Leaf Filter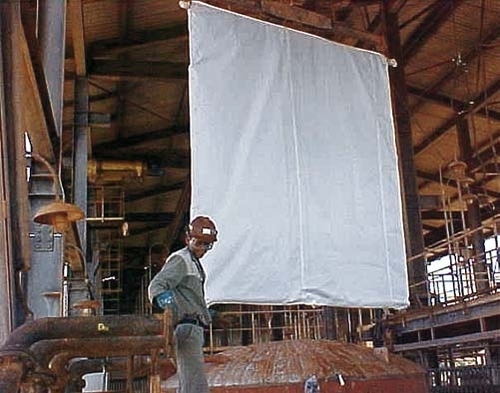 Industrial Leaf Filter
Product Code : 05
Brand Name : Sefar India
Industrial Leaf Filter is used for cake filtration from slurries in wastewater treatment of chemical, paper & pulp, pharmaceutical, and metal processing industries. It is utilized in stacks through which slurry is passed under pressure leaving all suspended solid behinds. As volume of slurry passing through leaf increases, cake starts to build up on its surface that is later removed, treated, & disposed. Industrial Leaf Filter offered by us is completely suitable to be installed in automatic systems and assures clean filtered liquid discharge.
Features:
Chemical and corrosion resistance
Suitable for handling flammable & toxic liquids
Can be autoclaved
Leaf Filters
Sefar supplies ready-to-use leaf filter bags, which are designed for an easy installation to reduce your downtime. We offer various designs and product types, which are all trimmed to give a perfect fit and easy installation.

Sefar offers various fabrication solutions of which the most important are listed below.

Precise dimensions are ensured by our highly sophisticated cutting technology
Various joint technologies to prevent particle leakage through the seam
Reliable sealing devices and reinforcements for constant results
All designs and measurements can be customized to your individual requirements and we can ensure the 100% reproducibility of any article. To guarantee the high quality of our products only state-of-the-art technology is applied in production and our product engineers are continuously working on product improvements. Suitable fabrics for leaf filter:
Sefar Tetex Mono
Sefar Tetex Multi.
Applications where Leaf Filters are used : Chemical, Food & Beverages.