Send Inquiry
Filter Panels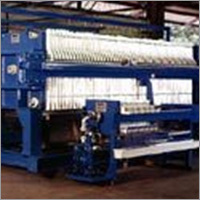 Filter Panels
Product Code : 06
Brand Name : Sefar India
Filter Panels are specifically designed to be used in filter presses for separation of a mixture of liquid and solid. They are made having uniform pore size with ability to produce low moisture cake build up and assure pure liquid removal from outlet. These panels are known to support easy cake release and cleaning. They are completely suitable to be used for various industrial sectors for having good resistance to abrasion & wear. Filter Panels offered by us are made of high quality cloth that is arranged on top of each other in a sequence.
Features:
Retains even smallest of particles
Provides good surface area for cake buildup
Long operational life
Filter press
Modern filter presses are designed for high flexibility, low cake moisture, high filtrate clarity and are highly automated for minimum maintenance and maximum productivity
Sefar solutions for filter presses have been designed to provide maximum performance and long service life in order to reduce overall filtration costs.
Fabrication filter press
Sefar has developed standardized solutions for most applications and filter press models. These include double fabrics with barrel neck, overhang fabrics and front- and end-cloths. Our modular system allows easy adaptation to individual needs at the lowest possible cost.
The following features are most common:
Barrel neck in rubber
Velcro fastener at the edge
Welded plastic eyelets
Integrated or coated edge sealing
Integrated or attached undercloth
Fabric solution filter press
SEFAR TETEX MONO
Main advantages:
Excellent de-watering due to the monofilament design
Easy cleaning properties
Good cake release
Wide material range
SEFAR TETEX MULTI
Main advantages:
Good mechanical resistance
Smallest particles retained
Good support for fine monofilament fabrics